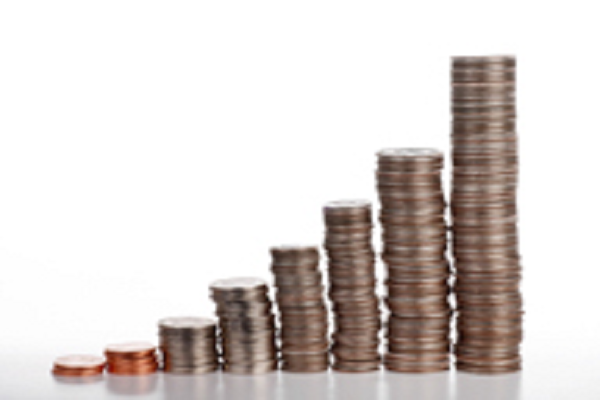 Realise Benefits Through Vendor Management Framework
Ensuring that your strategic supplier contracts and relationships are managed using a structured framework underpinned by a comprehensive set of processes can result in annual cost savings of 10% or more per year.
Companies are increasingly dependent upon technology suppliers to deliver business critical services. Significant time, money and resources are expended to structure and negotiate complex contracts. Expectations are high inside both the buyer and supplier organisations at the start of the contract. Too often, this period is followed by increasing frustration and realisations of how difficult it is to realise the expected benefits. This is particular problematic when the suppliers are expected to perform a strategic partner role and be a source of innovation.
For too often, the lack of benefits realisation is attributed to lack of resources within the buyer's vendor management team and lack of investments from the supplier. Although lack of capabilities is typically one contributing factor, the root cause is often that the buyer organisation does not have a framework for managing strategic suppliers, i.e. a vendor management framework.
Technology Connect has developed a vendor management framework to help organisations realise the expected benefits from strategic supplier relationships. Our framework is based on five domains:
Relationship Management
Performance Management
Contract Management
Financial Management
Risk Management
As illustrated below in Figure 1, each domain contains a set of vendor management components, i.e. processes.
Figure 1: Vendor Management Framework and Processes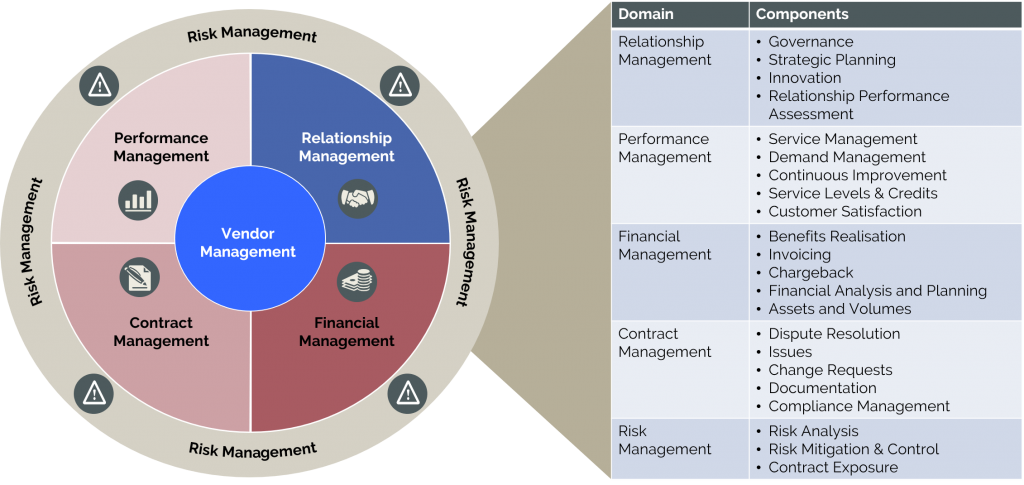 Source: Technology Connect
Many organisations have had outsourcing relationships in place for decades, and as such will rightfully point out that they are already performing all of the processes. However, the buyer organisation needs to reach a certain level of process maturity to fully realise the expected benefits of a strategic supplier relationship. This requires documenting, implementing and integrating the execution of all 23 processes. As an example, having an innovation schedule in a contract will not necessarily deliver the expected innovation benefits. Unless the process for innovation management is documented and agreed with the supplier, and integrated with other core vendor management processes, such as the Benefits Realisation, Change Management and Projects and Continuous Improvement processes, it is unlikely the expected innovation benefits will be realised.
To help organisations develop, implement or improve their vendor management framework, we have developed a Vendor Management Capability Assessment Model. Based on the principles of the Capability Maturity Framework of Carnegie Mellon University, the assessment is based on a maturity assessment of each process using a scale of 1 to 5, where 1 means 'ad hoc' and 5 means 'optimised'.
If interested in a Vendor Management Capability Assessment for your organisation, please contact us on info@technologyconnect.com.au
Tom is the founder and Managing Director of Technology Connect. He has 20 years' experience in the IT industry and management consulting. He has advised senior executives in the areas of sourcing strategy, market testing, contract negotiation and vendor management across a broad range of industries and geographies including Australia, New Zealand, Asia and Europe.