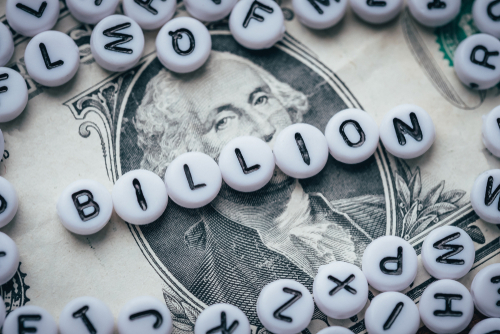 Are you making the right technology investments fast enough?
Some of the biggest startups in the world are giving executives "sleepless nights" as they invest in emerging technology to disrupt industries across the world.
In today's fast changing business environment where disruption seems to be "the new black", most executives are constantly wrestling with two converging drivers. They are busy running and growing the business, whilst simultaneously transforming the business. It is transforming the business that is creating most of the sleepless nights. What are we going to do to survive the disruptive forces happening in our markets? What technology should we invest in to make our organisation, products and services faster, better and cheaper? As an example of the disruption happening to every organisation in the global business environment, take a look at the latest Billion Dollar Startup Club from The Wall Street Journal, and see how many of the Top 10 organisations you are aware of, let alone understood how they will impact your industry and business model:
Billion Dollar Startup Club: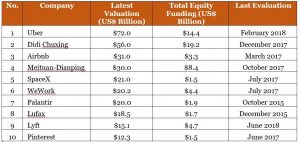 Source: Dow Jones VentureSource and The Wall Street Journal
(Note: The Billion Dollar Startup Club only includes companies that are privately held, have raised money in the past four years and have at least one venture-capital firm as an investor.)
The first thing that stands out for most people I speak to is obviously the very large valuation amounts, e.g. US$72 billion for Uber, backed by US$14.4 billion in equity funding. The second thing is that they only know of 3-4 of these top 10 companies, e.g. Uber, Airbnb, SpaceX. This leads to an important "aha moment" – what do these companies do, and how might this impact our company's competitive position? Now, finding out what these companies do is the one thing, but this quickly leads to the real key questions present in most executive leadership forums: How do we compete with this? What investments do we need to make to earn the right to win in our markets?
As it turns out, most of these disruptive Billion Dollar Startups have invested heavily in new technology to deliver decisively improved customer experiences. These companies are digital natives, they have adopted process automation, machine learning and artificial intelligence from inception. For most executives, this is the place to start. Take a good look at how much robotic process automation (RPA), machine learning (ML) and artificial intelligence (AI) you currently use to deliver your customer experience. If the answer is 'not a lot', then you need to figure out where to rapidly leverage these technologies to transform your business model.
OK, one final point of interest. If you haven't already done so, take a look at Palantir. If it is your first encounter with this company, I'm sure it will increase your sense of urgency in applying new technologies in your business.
If you found this post interesting, and would like regular updates on this and similar topics, you can follow me on Twitter (twitter.com/TomDissing), LinkedIn or simply log onto www.technologyconnect.com.au where you will find insightful articles about trending topics. Have a great day and stay connected!
Tom is the founder and Managing Director of Technology Connect. He has 15 years of executive management experience in large scale digital transformations and maximising value from emerging and disruptive technology investments. He has advised senior executives in Financial Services (Banking and Insurance), Media & Entertainment, Construction & Engineering, Technology Services and Government (Federal and State) in Australia, New Zealand, Asia and Europe.
Copyright © 2018 Technology Connect. All rights reserved.