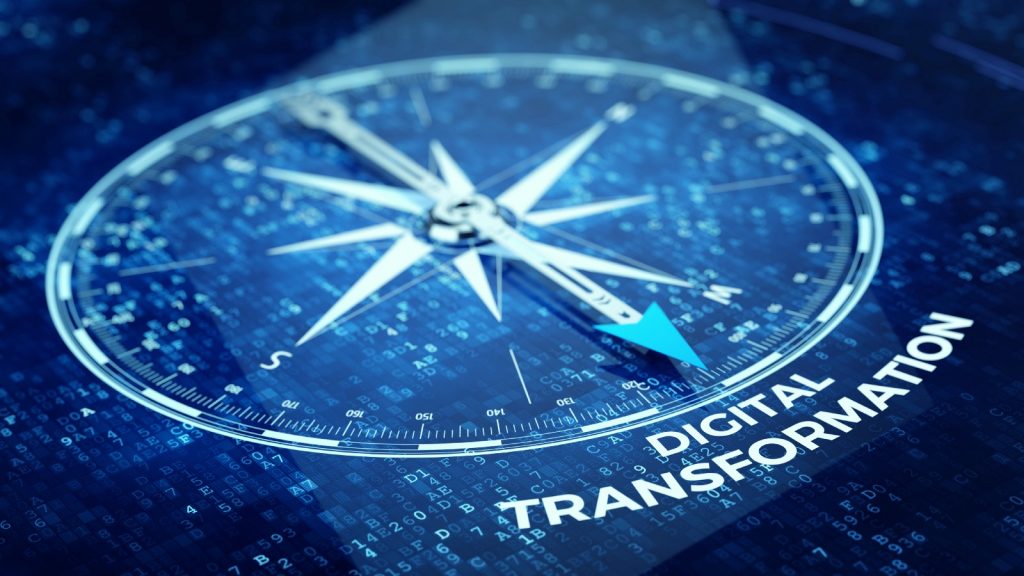 Next Generation IT Operating Model
Next Generation IT Operating Model
By Tom Dissing
A mindset shift is required to design and transform the IT Operating Model to effectively support the digital business strategy ambition
Nine out of 10 companies are unable to execute their digital strategies (Note 1). Not through a lack of trying, but from a fundamental disconnect between strategy and execution. This is caused by not evolving and aligning the IT Operating Model to the digital transformation strategy. Unpacking this problem reveals that the design and transformation of an IT Operating Model is far more complex than anticipated and that it cannot be done without a radical shift in mindset. The mindset required includes a data-first approach and new ways of working.
Digital Ambition
In a constantly changing business environment, IT knows that it has to change. Business users are increasingly sourcing and provisioning technology solutions, thereby changing how IT adds value. Customer expectations and interactions are rapidly moving to real-time data and automated responses based on machine learning and artificial intelligence. Progressive technology teams are asking themselves strategic questions such as:
Does our current IT Operating Model support our company's digital ambition?
Does it give us the agility, speed and innovation required to win in the market?
However, most organisation have identified a misalignment between their digital business strategy and IT Operating Model. As a result, 60% of companies are in the process of, or planning to complete, a major transformation of their IT Operating Model (Note 2).
IT Operating Model
An IT Operating Model describes how IT capabilities are delivered to successfully execute the IT and business strategy. Essentially, it is "how we do things around here" and contains 5 interconnected elements illustrated via the IT Operating Model Canvas in Figure 1.
The Organisation element describes the structure, roles, responsibilities and resourcing required to support execution of the IT strategy.
The Data and Process element includes the data and processes needed to operate and manage the organisation.
The Systems & Tools element considers the IT systems and tools (not the enterprise applications) to support the IT organisation in executing the IT strategy.
The Engagement element deals with the interactions between the IT organisation and internal and external stakeholders.
The Governance element describes the various decision-making forums and control mechanisms to ensure alignment between the IT organisation's operation and business outcomes.
Figure 1: IT Operating Model Canvas
Source: Technology Connect
A New Mindset
Two elements in the Operating Model Canvas drive the new mindset required for IT:
Data – there needs to be a data-first approach in designing the new Op Model. This is in contrast to the traditional process-first approach typically found in analogue businesses, e.g. ITIL or ISO 20000. A data-first approach means that you ask yourself: What data do we need to provide this service? (as opposed to: What processes do we need to deliver this service). A data-first approach is fundamental for agility and scalability. Processes remains part of the Op Model Canvas as the ITIL framework is very useful in making sure that all areas of IT are covered. It is also important to note that we're not advocating for 'no processes', but that the approach is data-first in a process framework context.
Design Thinking – involves integrating new ways of working centred on agile practices, collaboration and transparency with a focus on customer and user journeys.
Effective application of design thinking requires the right facilities such as open space, natural light, colours and collaboration tools. At Technology Connect, we call it the Transformation Hub – a place where everyone collaborates and innovate to make a difference.
In and by themselves, these two elements may not be considered new. However, the combination of data-first and design thinking is new to many organisations. Often, these are executed in silos or sequentially in problem solving scenarios. They need to be applied simultaneously to leverage the strengths of both perspectives to accelerate the time to value for IT users.
Strategic Alignment
Re-imagining the IT Operating Model will not bridge the gap between business strategy and execution unless two other important areas are in place:
A Digital Business Capability Model that defines all of the capabilities required to operate the business. It also needs to identify the differentiating capabilities, i.e. the capabilities that will enable the company to "win" in the market
An IT Strategy to set the direction for how IT will support the organisation to achieve its strategic objectives and positions IT as an enabler of transformational change and business growth. This includes the various IT blueprints, e.g. infrastructure, applications and integration.
The above two aspects guide the IT Operating Model. Orgnisations that try to develop an IT Operating Model without these are finding it very difficult to practically demonstrate how the new operating model will support the digital business strategy.
Where to Start?
If you haven't started to re-imagine and transform your IT Operating Model it is often useful to identify the "trigger" or "burning platform" necessitating this change, e.g. a change in business strategy, a mergers and acquisition (M&A) scenario or an investment in a new technology platform. The "trigger" act as a catalyst for change and a shared purpose.
Notes:
Gartner, Redesign Your IT Operating Model to Accelerate Digital Business, October 2018
The remaining 40% have either completed their IT Operating Model transformation or are not considering or planning any such change.
---
If interested in a proven, structured and accelerated process to re-imagining your IT Operating Model in support of executing of your digital business strategy, or to explore transformation ideas via a facilitated workshop in our Transformation Hub space, why not connect with us on info@technologyconnect.com.au?
The future is yours – if you want it!
Tom Dissing is the founder and Managing Director of Technology Connect. He has 15 years of executive management experience in large scale digital transformations and maximising value from emerging and disruptive technology investments. He has advised senior executives in Financial Services (Banking and Insurance), Media & Entertainment, Construction & Engineering, Technology Services and Government (Federal and State) in Australia, New Zealand, Asia and Europe.
Copyright © 2019 Technology Connect. All rights reserved.